Sign Up for the Information on the Next Workshop
RESILIENCE INNOVATOR®
Signature Workshop

Unleash Your Fullest Potential


Understand how your unique type and traits make you a Resilience Innovator®
Strengthen your ability to manage stress effectively and efficiently
Develop a custom action plan for your growth, professional development, and impact

What is the Resilience Innovator® - Signature Workshop?
The "Resilience Innovator® - Signature Workshop" is designed to give professionals across sectors/industries the tools & techniques to collaborate, communicate, and manage change while mastering stress, adapting to crisis, and navigating complex team dynamics in an ever-changing world.

Participants come away from this high-speed, research-backed program with practical skills they can immediately apply to advance their understanding of their own personality as well as others' before, during, and after crisis.
Stress management
Unlock the keys to understanding stress and how building resilience can help you manage it.
Personal Brand
Start writing your personal brand of resilience & innovation to apply your unique strengths.
Professional Guidance
Gain insight on what roles & responsibilities would allow for you to make a bigger impact.
Problem Solving
Revolutionize your problem-solving by using a prism framework that prioritizes your personality.
How does it work?
When you take the Resilience Innovator - Signature Workshop, you'll learn how to apply your RITA results and gain a whole lot more. Here's some information you need to know
A custom 15+ page workbook with over 20 activities and learning prompts

An opportunity to network with other Resilience Innovators®

A custom action plan that will determine your next steps on your professional journey

Access to the Resilience Innovator Type Assessment (RITA)

A course led by world-class instructors and facilitators

A behind-the-scenes look at the cutting-edge research on resilience & innovation

And much more!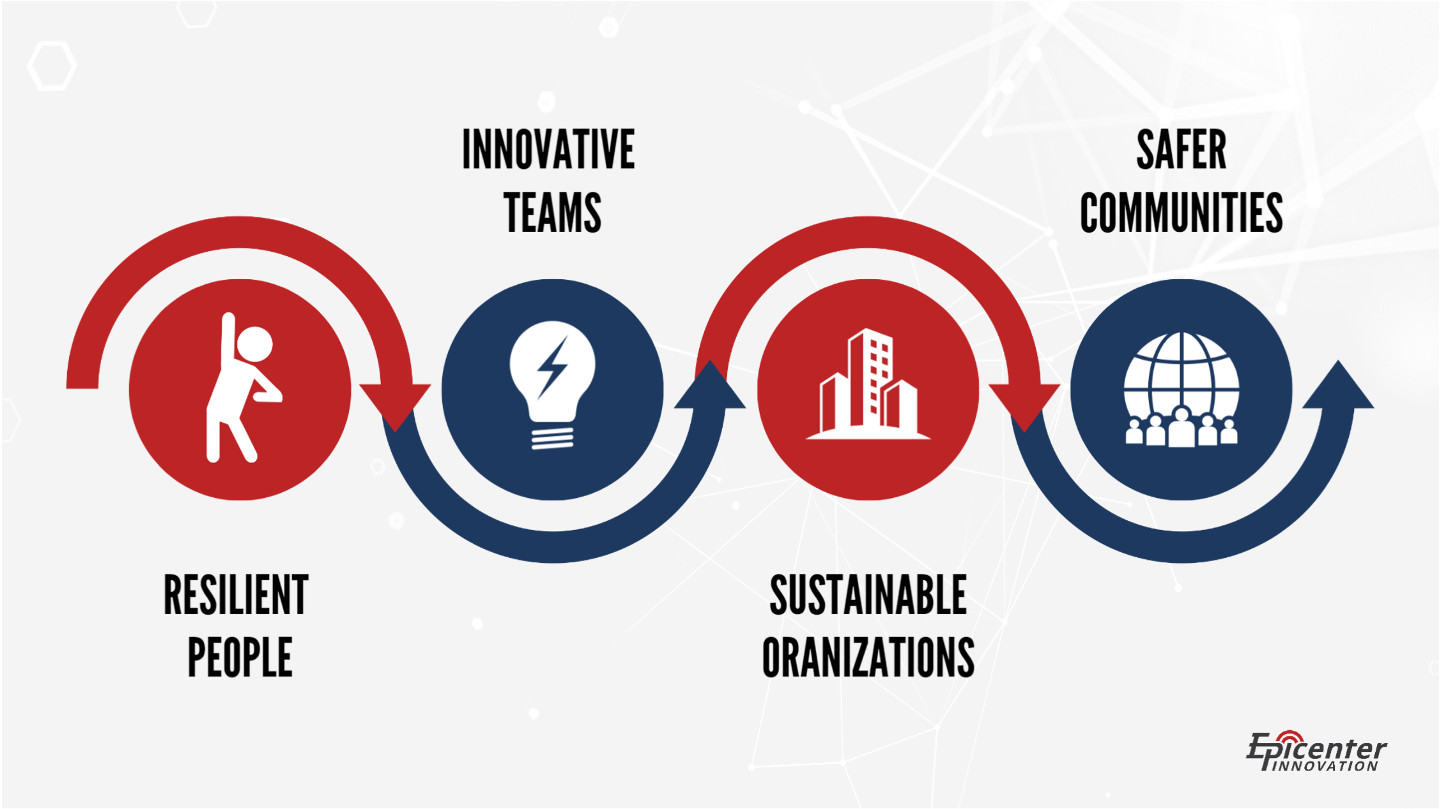 Excellent instruction in an engaging, productive manner that used related real-world examples to enhance learning.


— Workshop Attendee
Again, very well structured, delivered and organized. Instructor was knowledgeable, personable, engaging, and very approachable... and the instructors worked great together, both adding to what I got form the class and encouraging interaction. Thank you all.

— Workshop Attendee
Love the energy. The instructors worked well as a team. Very knowledgeable and professional.


— Workshop Attendee
$650 each
You'll get:



ACCESS TO RITA

CUSTOM WORKBOOK

INTRODUCTION TO RESEARCH
$950 each
Everything in the half-day format, plus:



DEEP DIVE INTO RESEARCH

ACCESS TO RESILIENCE INNOVATOR NETWORKING GROUP

EVEN MORE ENGAGING GROUP ACTIVITIES
Guaranteed Security using one of the most advanced encrypted systems on the market.
The information in this page is being processed and encrypted securely using industry-leading encryption and fraud prevention tools.
Questions? We have answers.
Who should take the Workshop?
Anyone who works in a high-stress environment or manages crisis regularly in their job. People managers, HR professionals, entrepreneurs & business owners, and crisis management professionals are just some of the people who would benefit from this workshop.
How was the Workshop developed?
The workshop was developed by world-class resilience-building professionals based on the research and output of the award-winning Resilience Innovator® Type Assessment (RITA).
Is this like other Workshops I've Taken?
The Resilience Innovator - Signature Workshop is one-of-a-kind since its based on fresh and groundbreaking research. Its format might be similar to other workshops you've taken in the past, but the content is brand new.
Why should I take this Workshop?
You should take this workshop if you want to make a bigger impact in your personal and professional life. This workshop will teach you how to build your personal resilience & innovation levels so that you can manage stress more effectively and make a difference.
Sign up for our mailing list
© Epicenter Innovation: 2022

Resilience Innovator® & Epicenter Innovation® are federally registered trademarks owned by Epicenter Innovation & Christopher Tarantino. Epicenter Innovation also claims trademark rights to the following: Resilience Innovator Type Assessment (RITA), Resilience Innovator Assessment, Resilience Innovation, as well as other similar variants. Any unauthorized use is expressly prohibited.
We'll let you know when there's a workshop near you!
We'll email you with our latest dates and offerings!